THESE ARE OUR SERVICES
We are happy to offer you or expertise to highlight your natural beauty, from Eyebrows, Lips, Eyeliner, Eyelashes, Tatoo Removal and more.
BROWS
Eyebrows are the most defining feature of the face. They are pivotal in giving symmetry. Brows emphasize your eyes, frame your face, and accentuate your expressions. It's not a secret that eyebrows are one of the most important features on our face. We all have different shapes, sizes, colors, and textures of brows—which means they can vary greatly, giving each of us a distinct personality. A perfectly crafted brow makes a world of difference, so it's no wonder we spend so much time perfecting them with our various gels, powders, pencils, etc. Now imagine this: you wake up in the morning with those impeccably beautiful Instagram brows without ever lifting a finger. Sound too good to be true? Well, Say hello to the art of Lady Brows. 
BOOK NOW
LIPS

Lip micropigmentation is an innovative technique that allows you to enhance the natural beauty of your lips in the most natural and neat way, as well as to intensify the color of your lips.
BOOK NOW
EYELINER
Our goal is to help enhance the beauty and confidence in you! Any of our services can deliver a big boost of confidence that can change how you look and how you feel. There are 3 different techniques for Permanent Makeup eyeliner, we will suggest the best option for you based on your eye shape and personal style. Why should you do it? It's smudge-proof and waterproof It accentuates your eye shape and colour without the need for traditional makeup eyeliner. Create the illusion of fulle and darker lashes. You don't need to apply eyeliner every day!
BOOK NOW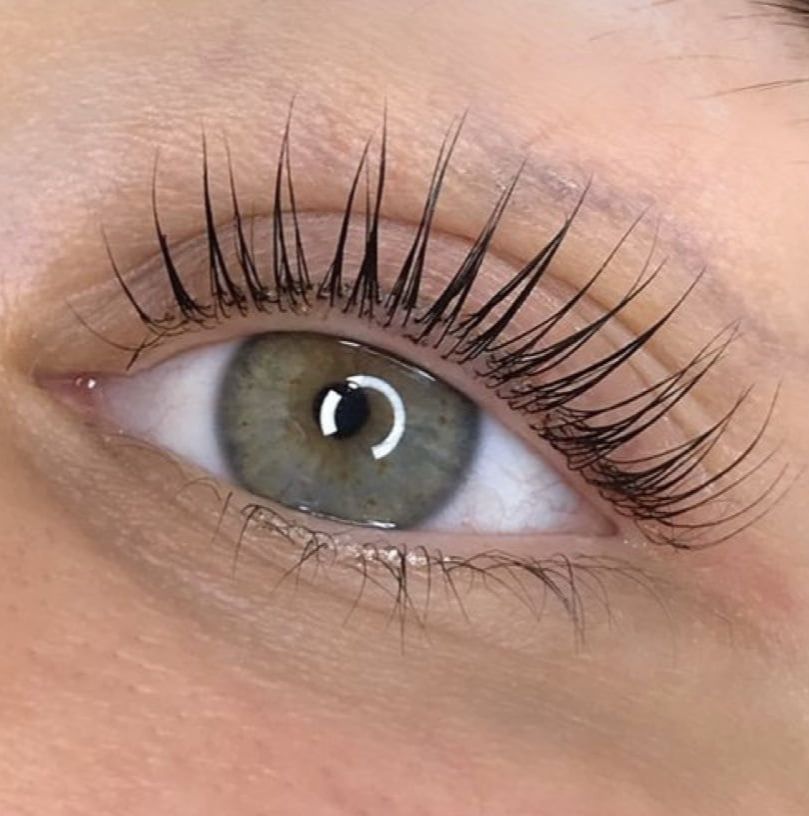 EYELASHES

Have you heard the phrase "eyes are the window to the soul"? With a LASH LIFT you can enhance your natural beauty without the use of makeup or other beauty products.
BOOK NOW
SKIN
Plasma Treatment / Facials / Scar Treatments / Platelet-rich plasma (PRP) / Waxing
Plasma Fibroblast treatment is a non-surgical solution for skin tightening like, wrinkles, stretch marks, and pigmentation of the skin, all in one convenient, noninvasive treatment. Now imagine this: you wake up in the morning with those impeccably beautiful Instagram brows without ever lifting a finger. Sound too good to be true? Well, Say hello to the art of Lady Brows. 
BOOK NOW
TINY TATTOO
These small tattoos can be placed about anywhere on the body. They are also known as miniature or micro tattoos.
BOOK NOW
SCALP

Scalp micropigmentation also known as SMP is the best solution for male and women with hair loss. It is a technique that replicates the look of a follicle utilizing specific needles and pigments. We will match your natural hair color, this is customized to each client. Scalp Micropigmentation is done in a minimum of 2-3 sessions which are scheduled 7 to 14 days apart. 
BOOK NOW
TEETH WHITENING

A safe and effective way to lighten and brighten your natural teeth for a whiter, brighter smile. This service will give you the pearly whites you've always wanted! 
BOOK NOW
Daniela Rodriguez
★ ★ ★ ★ ★
"This was my first time here AND doing these services. The lip blushing with Chantel was so easy and went by fast for me! I wanted to reduce the darkness on my lips and so she neutralized them completely and they came out great! I also did a lash lift with Mimi and that was also fast and easy. I did both in one session. I would highly recommend!! They were so helpful, walked through every step with you and always made sure you were comfortable. I loved it so much I'm doing my brows next!"
Jillian Espe
★ ★ ★ ★ ★
"Amazing! I had microshading done somewhere else and they did not come out the way I wanted, they were uneven and did not follow my natural brow. Lady took my already done brows & made them everything I wanted and more. Now I love my brows! She is so nice and takes the time to listen to concerns. Her work is so precise and she makes sure she does a perfect job. I would highly recommend going to her!!"
Gisselle Soto
★ ★ ★ ★ ★
"I am extremely happy with the work of Lady Brows Mia ! She is extremely talented and a wonderful professional. Her work is amazing , there is no wait time , she pays attention to detail , draws the perfect shape for your face , takes her time with you to make you feel special and meet all you beauty needs every step of the way .. best decision I made .. I am in love with my eyebrows . I strongly recommend her to anyone"
(786) 872-6028
[email protected]
 
NEWSLETTER
Sign up for exclusive offers, and be the first to know about new products and courses and giveaways!
SIGN UP
15485 EAGLE NEST LN #110, MIAMI LAKES, FL 33014